Acknowledgements
Thanks to:-
LATEST
We now have a series of podcasts. You can click on the menu above or
CLICK HERE.
---
Radio Sydenham can also be listened via either the Tune In Google App or from the Apple Store
---
A big welcome to the newest member of the Radio Sydenham crew, Dale Mundle. Dale will be producing Art Ground for young people.
---
The 10th of July 2018 sees our first birthday. We'll be hosting a special In At The Deep End with Ozey Osman.
---
The Saturday Soul Show's Anjuli Obaro will be hosting Sydenham Arts' Music in Mayow Park featuring live music from local talent across the borough. Food and drink from partners, Brown & Green Cafe and Ignition Beer. There's a Victorian theme in celebration of Mayow Park's 140 year anniversary. Lark in the Park activities will include T-shirt painting, free tennis, face painting, soft play, placard-making, golden goal competitions, boxercise tasters and lots more. Congratulations to Friends of Mayow Park for reaching 25 years.
---
The Sydenham Arts Festival begins on June 27th till July 8th and highlights of the festival are the play "Heroes" by Bebe Barry and Tony Barry and Jill Jackson. Tickets can be purchased for all the events at the Sydenham Arts website.
---
On June 23rd Professor Qwertybleeps visits planet Earth,more precisely Upstairs at the Sydenham Centre. Storytelling from around the world for families with children aged 3-10
On July 28th, again at Upstairs at the Sydenham Centre, sees "600 Seconds More", an evening of short plays by emerging South East London playwrights
Tickets for the both shows can be purchased either from the Spontaneous Productions website or from the Kirkdale Bookshop.
---
3rd March 2018: Saturday sees the launch of a new show with our new presenter, Anjuli Obaro. Anjuli will be live at 10 a.m. every Saturday. You can hear the show here.

---
28th February 2018: We interviewed local hypnotherapist, Caroline Jago about hypnotherapy and dispelling some of the myths.
You can hear the interview at
Mixcloud
---
14th November 2017: Lady J.J. interviewed Sydenham's community support police officers. You can hear the interview at Mixcloud
---
1st November 2017: Our presenter Ozey was interviewed by the
Backup Trust
, a charity helping people with spinal cord injuries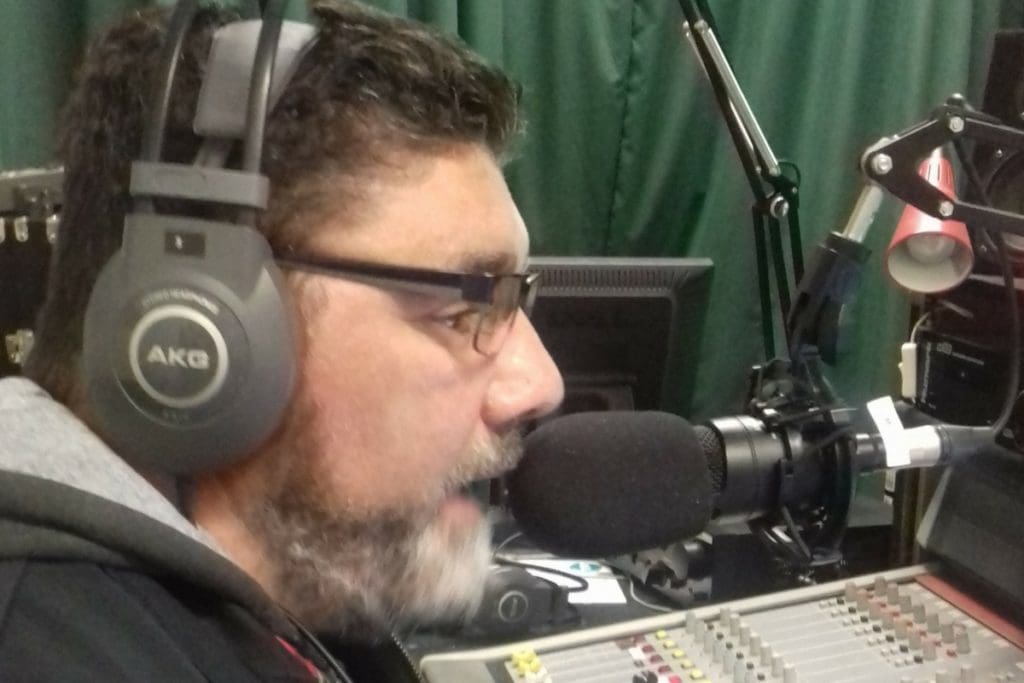 ---
Tuesday 20th June 2016 saw Rachel D'Cruze and Isabel White from
Sydenham Arts
and Jonathan Kaufman from
Spontaneous Productions.
They told us about their organisations and upcoming events in Sydenham. Isabel also read some of her poetry.
---
John Kirk came to Sydenham Library on November 3rd entertaining and educating children and adults alike with three stories from Shakespeare's plays.
News and Travel